Our greatest asset is our people—the talented women and men who exemplify our core values and dedicate their time and talents to fulfill our mission to promote health and restore lives.
We are committed to diversity and inclusion in our leadership and workforce, and we cultivate these principles in employee recruitment, professional development, employee training and education. We are honored to be named by Oregon Business and the Nonprofit Association of Oregon as one of the 100 Best Nonprofits to Work For in Oregon.
Our priority is to be a workplace that offers employees a rewarding work-life and opportunities for personal and professional growth. We offer a competitive salary and benefits package, and our employees have consistently voted us one of the 50 best small businesses to work for in Oregon.
Adapt Integrated Health Care offers career opportunities for professionals with experience in primary care, substance use treatment, mental health care and prevention services.
Watch a short video about Adapt
Open Positions
Below are the career opportunities currently available with Adapt Integrated Health Care. These position descriptions are intended to provide only general requirements and responsibilities.
Apply Today
Please submit your resume and cover letter to us
via email or U.S. mail at:
careers@adaptoregon.org
Adapt – Human Resources
P.O. Box 1121
Roseburg, OR 97470
If you have questions, please contact our Human Resources Department at 541-672-2691.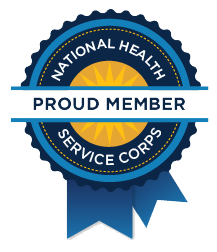 Interested in an Internship at Adapt?
We are proud to be a training site for behavioral health and healthcare professionals—many of our most talented staff started as interns. We invest a lot of time and resources in training interns and aspire to be selective in the process. Internships in different programs and locations vary according to the availability of supervisory resources. We encourage intern applicants to reach out at least 2-3 months before their potential start date, as many school programs start the process at least a semester in advance of placement.
We Offer
Regular supervision with qualified staff
Opportunities for observation through provision of direct client services, under supervision
Opportunities to learn and improve clinical documentation skills
A robust training calendar with many free training options and continuing education units through NAADAC
First consideration for entry level job openings
Steps to Becoming an Intern
Submit an application to Lisa Hubbard at lisah@adaptoregon.org
If a suitable placement is available, interview with Lisa and/or potential placement supervisor(s)
Coordination with school program (if any)
Onboarding through Human Resources Department
Please note that we do not offer paid internships.
You can start by completing an application and emailing it to lisah@adaptoregon.org.
Live, Work and Play in Southern Oregon
Our service region spans a four county region in beautiful Southern Oregon. Learn more about the many benefits of living, working and playing in Southern Oregon.